Welcome to
Willow Mountain Mushrooms
Online Farmers Market
For shipping mushrooms across the continental US
(for local deliver via our food coop please visit our coop pages. Thank You!)
To ensure freshness all online orders are shipped via USPS and are sent out Priority Mail on Monday or Tuesday. Your mushrooms are shipped in a foil bubble foil 'cooler' with food safe ice packs.
We utilize Google Checkout which accepts credit/debit cards and does not require that you set up an account to process your order. If at any time you are having a problem please contact us with your issues and we will do what we can to correct the situation.
You may also choose to mail a check or money order. To do this use Google Checkout to help figure your total with shipping charges, print out a copy of your order and send that with a check or money order to Willow Mountain Mushrooms; PO Box 467; Tecumseh, MO 65760. Make sure to have your shipping address, email and phone number on your order sheet so we can contact you if necessary. Be sure to delete your order when you are finished.
Thank You for choosing Willow Mountain Mushrooms!
All Fresh Mushrooms are $3.50 per package.
Portabella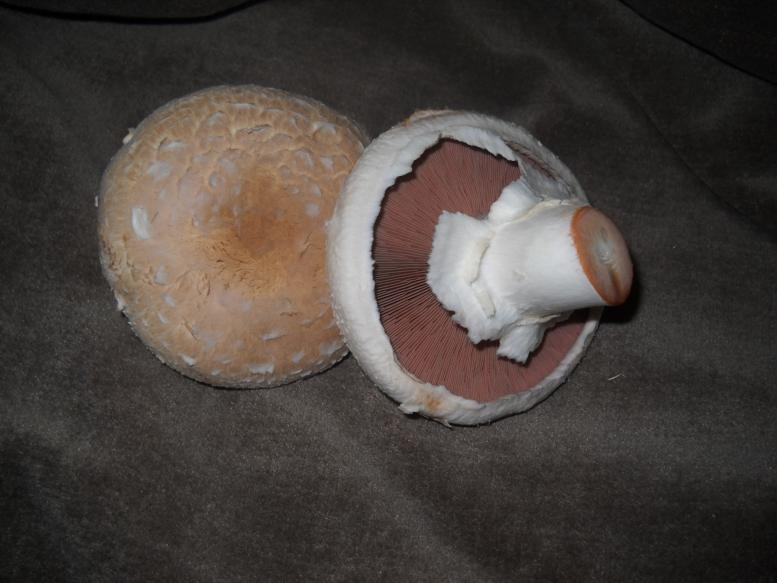 The versatile Portabella can be sliced and pan fried, stuffed, broiled, grilled, and more. Our Portabella is available in three size classifications: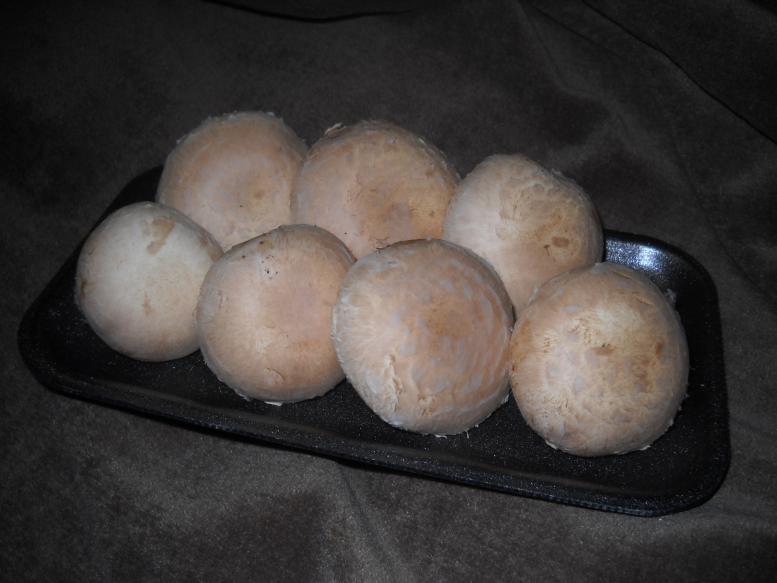 Stir Fry
(2-3") perfect in stir fries, pasta sauces or even stuffed.
This cooks to a nice bite size morsel.
Hamburger (3-4") wonderful as or on hamburgers. Just grill or pan fry and top with your favorite burger toppings. Put several grilled 'burgers' on a hoggie and top with cheese, lettuce, and heirloom tomato slices... Yum!
Steak (4"+) The size and thickness remind us of a steak. Wonderful grilled! You can also turn this portabella into a crustless pizza by first baking it gill side down to release moisture for 5 minutes, turn it over and fill the gill side with pizza sauce, cheese and your favorite pizza toppings. Return to the oven for approximately 5 minutes to melt the cheese just right. You can also make a breakfast pizza the same way just fill it with scrambled eggs, cheese and sautee'd sweet onions and sweet peppers. Even crumbled sausage or bacon.
*Note the the rosy brown gills of the portabella ~ that says Fresh!
White Button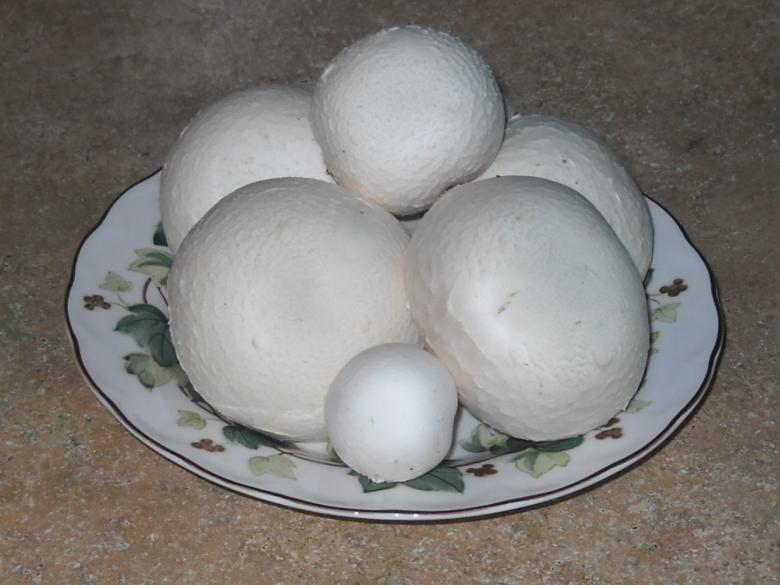 The most popular mushroom grown and sold worldwide. The button mushrooms is typically thought to be without much flavor. Unlike factory farms which need to pick their mushrooms early, we pick ours at the peak of ripe full flavored freshness. Our buttons are offered in three sizes or a mix (as shown above).
12 oz Gourmet (under 1") ~ Two of our favorite ways to prepare the gourmet buttons are to bread and fry and to use in a special sauce for steaks.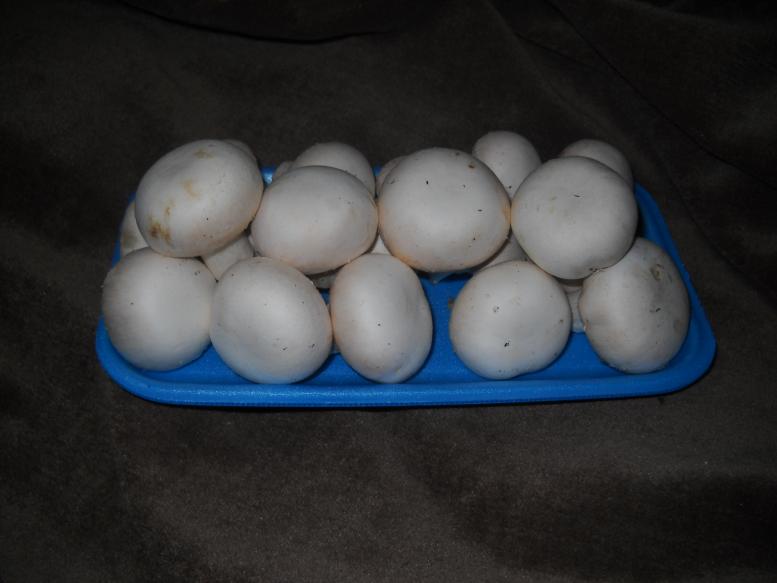 12 oz Medium (1-2") ~ Served sliced in salads, stuffed, marinated, cut in half or quartered and deep fried or just use an egg slicer to slice them then sautee with onions & garlic in butter to serve on the side or within stir fries. The ever versatile medium white button is a kitchen mainstay.
12 oz Large (2"+ Stuffer Size) Perfect for creating your next stuffed mushroom appetizer.
12 oz White Button Mix ~ we will give you a nice selection of all sizes available.
Shiitake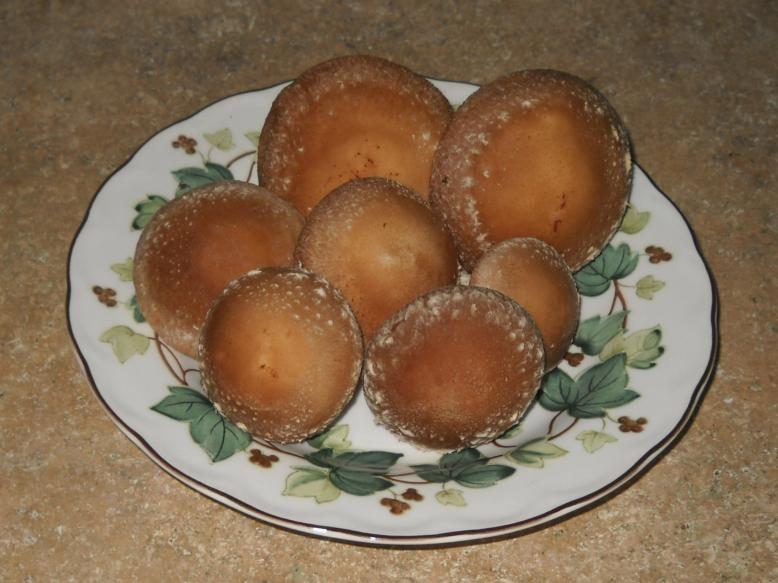 4 oz Shiitake ~ Known best for its antioxidant qualities, the shiitake has a naturally woodsy flavor. They are a wonderful addition to an omelet or even as a side or sauce for your steaks and burgers. They also make a delicious soup.
Oyster - currently we only have our grey running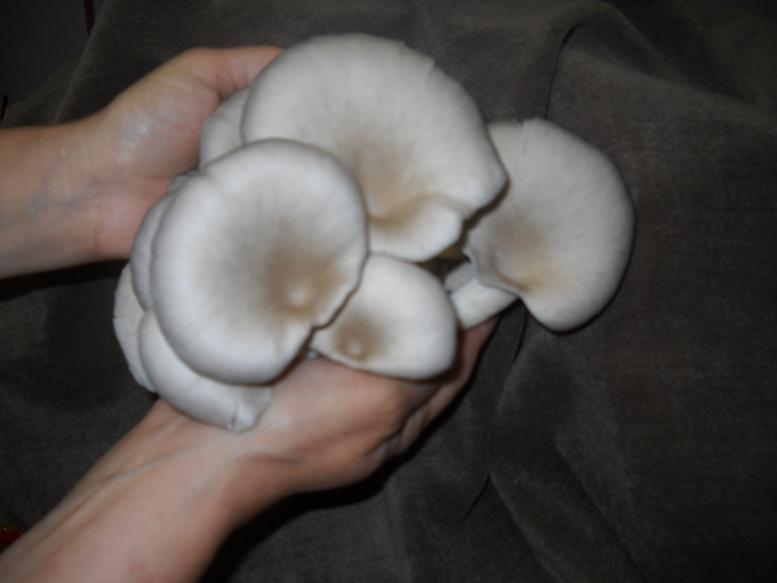 4 oz Oyster Mushrooms (for better shipping quality stems are removed)~ with a delicate salty flavor these are wonderful sautee'd with onions and served in a pita with cheese melted over the top of them. Just tear along the gills and sautee in a cast iron skillet with onions in butter on high heat until they are golden brown along the edges. The high heat does not effect the quality or quantity of the LE these delicious mushrooms contain. They are a wonderful addition to soups, stir fries, and pizzas.
You may receive gray or a combination of gray and yellow oyster in your package.
Kombucha Tea Mushroom - not currently available
The Kombucha is not actually a mushroom... it is a floating mass of beneficial bacteria. Please click here to read more about this amazing 'mushroom'.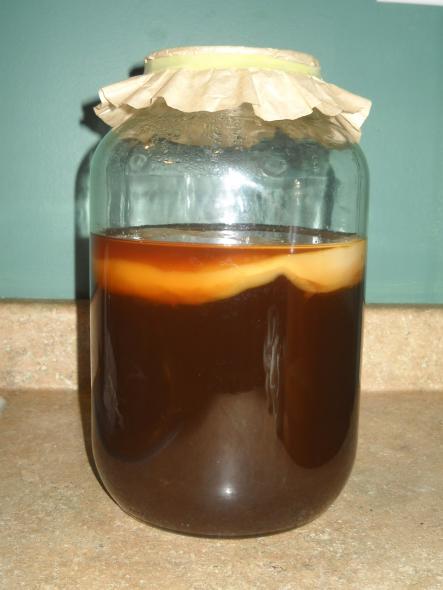 The Kombucha will come floating in its starter liquid and with enough loose Frontier Brand Organic Black or Green Tea to create your first batch.
You provide a 4 quart bowl or gallon jar, sugar, filtered water, and fabric or coffee filter fitted with a rubber band to cover allowing the mushroom to breath.